Sep 1, 2015

RUNNING TIME: 2 HOURS 5 MINUTES
Hosted by Don Tony And Kevin Castle

SYNOPSIS: Lots of exclusive and scary details about Armando Montalvo and what led to his shooting at the WWE Performance Center.. Audio from Orange County Sherrif's office: Accusations of excessive force coming?.. DT & KC debate Hulk Hogan's apology on GMA.. Thomas Latimer aka Bram arrested & facing 10 years in Prison for Domestic Battery by Strangulation & False Imprisonment. Looking at the incident and how TNA is handling it.. Showing love to Braun Strowman. However, he needs to stop w/ the Mr Spock Vulcan Death Hug and the Triple H 'uh' verbiage.. And please do not pair Eric Rowan up w/ Ambrose & Reigns.. Incident involving fan & Dean Ambrose.. WWE Raw & SD Recaps.. Girlfriend of Seth Rollins NXT Zahra Schreiber fired by WWE for flaunting Swastika Photos and behavior issues.. Dan Spivy addresses recent accusations by Billy Jack Haynes on Roddy Piper's passing.. TNA / Destination America update.. NXT Blu Ray Set in works.. Bob Backlund book finally hitting store shelves.. Global Force Wrestling talk... Plus Lucha Underground, Ring of Honor, mainstream news, pop culture & Entertainment talk, listener questions, and so much more.
WARNING: Strong Language and Content. If you're under 18, please get your parents' permission before listening.
===============
NOTE: Don Tony returns with 'Breakfast With 'Blasi' NEXT Wednesday evening (September 09, 2015) LIVE at 8PM EST.
===============
RIGHT CLICK AND SAVE to download the 08/31/2015 episode now.
CLICK HERE to listen to the 08/31/2015 episode online.
===============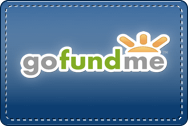 Want to help keep both shows free for everyone? Click the above link for our Go Fund Me page. Your support, whether it be a donation or sharing this page elsewhere to others would be greatly appreciated.
===============
You can also show your support for the show and help with the expenses by simply downloading a FREE Audiobook from Audible. You receive a free audiobook (no strings attached), and Audible will contribute a few $$$ to the show. This free audiobook offer is only open until Sunday March 15, 2015.
CLICK HERE for your FREE Audiobook Download
Thank you to everyone who enjoys what we do. And if you like what we do, please spread the word of our show. You are the reason why our show now receives over 80,000 downloads weekly and over three million downloads annually!
And don't forget, we are one of the very few Podcasts that is being added to the Spotify network! We'll be posting more information and links for Spotify soon!
===============
In addition to Spotify, the Don Tony and Kevin Castle Show is available on many platforms including STITCHER, ANDROID, IPHONE, IPAD, IPOD TOUCH, & KINDLE
===============
CLICK HERE to join our FACEBOOK Page
CLICK HERE to follow Don Tony on TWITTER
===============
The Don Tony and Kevin Castle Show is available on many platforms including STITCHER, ANDROID, IPHONE, IPAD, IPOD TOUCH, IHEARTRADIO, BLUBRRY & KINDLE
CLICK HERE FOR STITCHER
CLICK HERE FOR SPREAKER
CLICK HERE FOR IHEARTRADIO
CLICK HERE FOR BLUBRRY
CLICK HERE FOR IPHONE, IPAD, & IPOD TOUCH APP

CLICK HERE FOR ANDROID / KINDLE APP

===============
WE AIR LIVE EVERY MONDAY NIGHT AT 11:15PM EST FOLLOWING WWE RAW. BELOW ARE LINKS TO TUNE IN LIVE:

CLICK HERE FOR USTREAM
CLICK HERE FOR MIXLR
CLICK HERE FOR ALL OTHER LISTENING FORMATS (ITUNES, WINAMP, REALPLAYER, & MORE)